Mission Statement
The Neonatal Hemochromatosis Information Center's mission is to serve as a resource for information about the latest research and treatments for Neonatal Hemochromatosis (NH), a rare and deadly disease of the fetus and newborn. It is the purpose of the NHIC to bring families affected by NH together for emotional support and to serve as a bridge between patients, their families and the doctors and researchers working to find a cure for Neonatal Hemochromatosis. It is also the mission of the NHIC to educate the mothers of NH babies that it is possible to have a successful pregnancy and healthy baby in the future by using newly developed therapies during pregnancy. These new treatments can offer new hope to families who have suffered the tragedy of losing one or more children to NH. Finally, it is the mission of the NHIC to put families and their doctors in communication with leading experts in the NH field. Through these efforts, it is our hope that families will be better able to cope with the challenges of NH and to help in the quest to find a cure for NH.
Officers of the American Hemochromatosis Society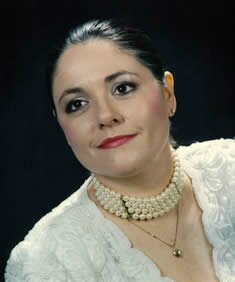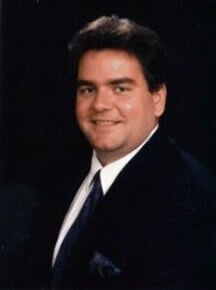 Sandra Thomas David Geise Snyder
Founder/President Vice President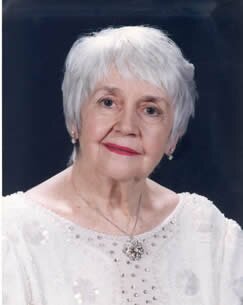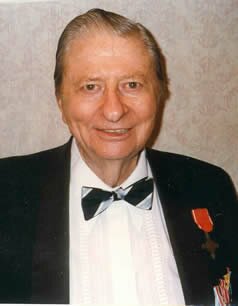 Josephine Bogie Thomas Joseph Burghard Thomas
The NHIC and this web site were created by Sandra Thomas and David Geise Snyder and is sponsored by the American Hemochromatosis Society (AHS) www.americanhs.org Thomas and Snyder serve as president and vice president, respectively, of AHS. Sandra was born in Dayton, Ohio and came from a family of doctors, her paternal grandfather, Dr. Ansel Thomas, and his father, Dr. Charles Tyler Thomas, practiced in Louisville, Kentucky. An avid genealogist, Sandra traced a maternal line to another doctor, Dr. Henry Wright Wilson, who served in the American Revolution. Sandra moved to Delray Beach, Florida and graduated with a BA Degree in English Education from Florida Atlantic University in Boca Raton, Florida. She volunteered for the Iron Overload Diseases Association (IOD) and served as national director of public education for 12 years. Sandra founded the American Hemochromatosis Society in March of 1998 in honor of her mother who had hemochromatosis. A carrier of the cys282 gene mutation for hereditary hemochromatosis, Sandra has dedicated her life to raising awareness of hereditary hemochromatosis which took the life of her mother in 1999. David was born in Pittsburgh, Pennsylvania and grew up in Bay Village (Cleveland), Ohio. He attended Ohio State University and graduated from Cleveland State University with a BBA Degree. Like Sandra, he is fascinated by genealogy, and is a direct descendant of Dr. Bodo Otto, a physician who served at Yellow Springs, PA at Valley Forge under General George Washington during the American Revolution. He serves as the vice president of the American Hemochromatosis Society (AHS) and has represented AHS at numerous medical conferences and seminars. Finally, no description of AHS or NHIC would be complete without mentioning Joe B. Thomas, Sandra's father, whose ongoing financial support has helped AHS to help countless patients and Josephine Bogie Thomas (Mrs. Joseph Burghard Thomas), Sandra's mother, who was diagnosed with hereditary hemochromatosis in 1982. Aggressive and lifelong bloodletting treatments (106) gave her almost another sixteen years of life. However, in the end, she lost her life due to hemochromatosis in 1999. It was her example of selfless love and compassion that was the inspiration for the founding of both the American Hemochromatosis Society and the Neonatal Hemochromatosis Information Center. It was her dying wish that these diseases be cured and abolished by researchers in the near future. She was known for her kindness and her sincere desire to help anyone in need.
Message from Sandra Thomas, President, American Hemochromatosis Society (AHS)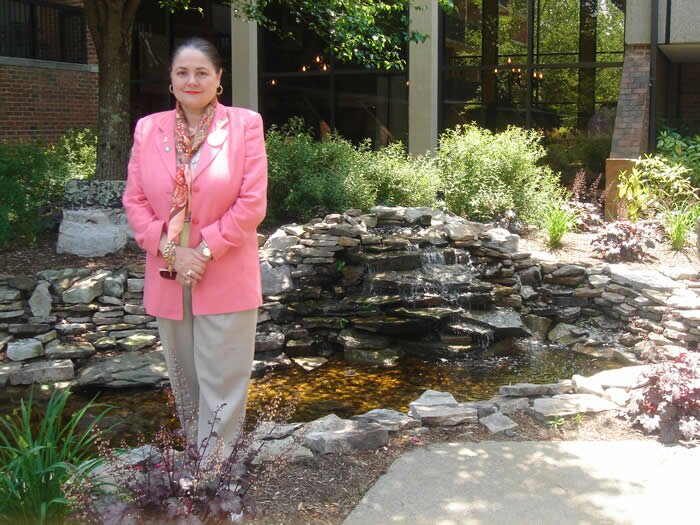 Sandra Thomas, Founder/President, American Hemochromatosis Society
We are very pleased to present this web site for the Neonatal Hemochromatosis Information Center (NHIC) sponsored by the American Hemochromatosis Society (AHS). For the past 25 years, I have become familiar with the tragic stories of neonatal hemochromatosis families. I have been contacted through the years by concerned parents, grandparents, and friends of NH babies, desperate for help and information. Unfortunately, in the past, little could be done to help NH babies, other than a liver transplant and some drugs which helped the babies survive longer while waiting for a transplant. I first learned about NH while volunteering as the national director of public education for the Iron Overload Diseases Association (IOD) in North Palm Beach, Florida, after my mother was diagnosed with advanced stage HFE-associated hereditary hemochromatosis (genetic iron overload) in 1982. I founded the American Hemochromatosis Society (AHS) (www.americanhs.org) in March of 1998, and a year later, on May 13, 1999, I lost my dear mother, Josephine Bogie Thomas, to primary liver cancer due to cirrhosis of the liver due to the late stage diagnosis of hemochromatosis. I was very close to my mother, who carried two cys282 gene mutations, and losing her was a heartbreaking event in the lives of my father and me. At that point in my life, I rededicated myself to continuing to spread the word about hemochromatosis and urged the public to be tested. And, of course, I also continued to hear from families affected by NH and wanted to do more to help them.
Now, there is hope on the horizon as new drugs are being used to treat women who have previously had NH babies, thusly putting these mothers at high risk (80% or greater chance) of having another NH baby in the future. These women can now have hope of having a child who will survive, even if he/she is born with NH, because the drugs, given during the pregnancy, help the child to cope with NH like never before in medical history. This is truly a miraculous discovery and hopefully, will lead the way to other breakthroughs such as ways to identify women at risk of having NH babies for the first time so that they can be treated during their first pregnancies and never have to lose a child to NH.
Because finding the right experts at a time when every second counts is so important, the NHIC has referred patients in the past to a leading expert in the NH field, Dr. Peter Whitington, who has developed these new drugs and treatments for NH babies and who has retired on May 1, 2017. Through the years, he has willingly and compassionately assisted many families. He has also helped families all over the world to get in touch with one another for emotional support and an opportunity to share information and experiences. NH can be misdiagnosed, so the more information that families and doctors can access the better. The colleagues you should contact concerning your child are:
Sarah Taylor (SATaylor@luriechildrens.org)
and/or
Sue Kelly (Skelly@luriechildrens.org)
I have added to this website the antenatal treatment guidelines which will be very helpful for those in need. Everyone at the Neonatal Hemochromatosis Information Center (NHIC) and the American Hemochromatosis Society (AHS) congratulate Dr. Whitington on his many accomplishments, especially in the area of research which has given hope and life to so many families. We wish him the very best in the future!
We are here to help. Anyone wishing our help, whether in a crisis situation or not, should contact us at our office at: 407-829-4488. We want everyone to know that they are not alone and that we will do everything we can to help them and their precious babies.
Sincerely,
Sandra Thomas, Founder/President, American Hemochromatosis Society (AHS)
*********************************************************