Neonatal Hemochromatosis Information Center (NHIC)

Are you facing NH?

Call us directly at: 407-829-4488 or toll free: 1-888-655-IRON (4766)

Visit us on Facebook

Mailing address: NHIC, P.O. Box 950871, Lake Mary, Florida 32795-0871
The American Hemochromatosis Society dedicates this web site in loving memory
of the children who have lost their lives to Neonatal Hemochromatosis (NH)
Medical Definition:
Neonatal Hemochromatosis (NH) is a rare gestational condition in which iron accumulates in the liver and
extrahepatic sites of the fetus in a distribution similar to that seen in hereditary hemochromatosis.
It is usually lethal to the fetus or neonate. The risk of recurrence in subsequent offspring of a woman after
the index case is greater than 80 percent.
**************************
What exactly does this medical definition mean?
First described in 1957, Neonatal Hemochromatosis (NH) is a rare condition which occurs while the baby is developing in the mother's womb. Toxic levels of iron accumulate in the liver as well as other places in the unborn baby's body. NH looks very much like another condition known as "Hereditary Hemochromatosis" (HH) also known as iron overload disease which is genetic (see www.americanhs.org for more information on Hereditary Hemochromatosis) NH is not considered to be "genetic". (Please note: If you have hereditary hemochromatosis (HH) you will not have an NH baby. If your baby is born with the gene mutations for hereditary hemochromatosis, your baby will not have NH but may be at risk for HH later in life. By knowing the genetic status of the baby for HH, though, you can prevent high iron storage from ever happening in the first place. HH and NH are two different diseases, and although the symptoms are similar and the damaging factor is high iron, it is not the same condition and therefore, those with HH do not need to be concerned about having an NH baby anymore than anyone else in the general population. Also, NH should not be confused with Juvenile Hemochromatosis, which is another condition of excess iron).
Unfortunately, Neonatal Hemochromatosis is usually deadly to the fetus (unborn baby) or if born alive, kills the baby in the first weeks or months of the baby's life due to complications of the toxic amounts of iron in the baby's body. A liver transplant can, in some cases, save the baby's life and/or a combination of special drugs. Occasionally, a baby will "overcome" the effects of NH and survive without a liver transplant. It is imperative that the baby is treated by physicians familiar with the disease or physicians willing to consult with experts familiar with this disease. A woman may have one or more healthy children in her life before having an NH baby. A woman can have a healthy child after an NH baby, however, the risk of a woman having another NH baby after having her first NH baby is greater than 80%. The good news is that new research has provided a treatment for such women who become pregnant again permitting them to have a healthy baby in the future. More information on this miraculous treatment appears on this web site.
In the meantime, researchers are also searching for a way to screen pregnant women and detect first time unsuspecting NH mothers before they give birth to a severely ill NH baby, so that the pregnant woman may be treated in some way early in her pregnancy to prevent the first child from being affected with NH or experiencing life threatening complications and death (either before or after birth).
Parents of NH babies have kindly donated information and autopsy results/samples to researchers to help them to prevent this tragic condition from affecting other families in the future. We salute the families of NH babies and the NH researchers as they search for a screening test and cure for Neonatal Hemochromatosis.
Sandra Thomas, President/Founder, American Hemochromatosis Society and Founder/Director, Neonatal Hemochromatosis Information Center Website








Welcome to the Neonatal Hemochromatosis Website

This website was created to help those families affected by Neonatal Hemochromatosis

Important information--New Hope, An effective Treatment*:

Dr. Peter Whitington hypothesized more than 10 years ago that NH is an immune-mediated gestational disease. He proposed to treat pregnant women whose previous baby was affected by NH with high-dose intravenous immunoglobulin (IVIG), a treatment known to be successful to prevent recurrence of other severe alloimmune gestational diseases. Because the disease was considered to be extremely rare, Dr. Whitington had to recruit subjects for this study from across the US and abroad. The treatment of 15 women in five countries was reported in Lancet in 2004. All of the women had pregnancies that proceeded to live births, all the babies survived and all developed normally, thus supporting the hypothesis that the disease is caused by an alloimmune mechanism. As a result of this publication, increased numbers of affected women have been referred. Indeed, Dr Whitington reported recently that he is receiving an average of a new referral per week. The 44th baby of women treated on his protocol was recently born and 8 women are under treatment. All babies born with gestational treatment are now healthy. He will top 50 in early spring at which time he'll write a follow-up paper.

Dr Whitington continues to do research to determine the precise pathophysiology of NH. Most recently he has reproduced NH in a mouse model and has demonstrated that affected women's sera contain antibodies that can directly kill fetal liver cells. Work ongoing has a goal of cloning the fetal liver protein targeted in NH in order to develop an immunoassay to detect the target antibody in women at risk of having affected babies. He would like to acknowledge the women who have had affected babies and their families whose hardships and sera make this work relevant and possible.

The American Hemochromatosis Society (AHS) (www.americanhs.org) and the Neonatal Hemochromatosis Information Center (www.neonatalhemochromatosis.org) have been supportive in making this happen. If you have interest in participating in his research, Dr Whitington can be contacted at p-whitington@northwestern.edu or PWhitington@luriechildrens.org

call: 1-312-227-4599 and ask for Dr. Whitington or Denise Jones.

Peter F. Whitington, MD

Sally Burnett Searle Professor of Pediatrics and Transplantation

Director, Organ Transplantation, Siragusa Transplantation Center, Ann & Robert H. Lurie Children's Hospital of Chicago

Professor of Pediatrics and Medicine, Northwestern University Feinberg School of Medicine

T 312.227.4599 | F 312.227.9645 | pwhitington@luriechildrens.org | p-whitington@northwestern.edu

225 East Chicago Avenue, Box 57, Chicago, Illinois 60611-2605


Latest Information

See the Medical Literature page on this website for links to medical literature/articles as well as links to informational and patient advocacy websites.

Trent and Mary live in Australia and they have a compelling story to tell at their web site...it will be an inspiration to any family that has experienced the heartbreak of Neonatal Hemochromatosis....This family has experienced the tragedy of losing their first child to NH, but they have also experienced the joy and miracle of having another baby who is healthy after that loss. Learn how they survived this experience and how they were able to have a healthy child using a new and exciting treatment during pregnancy....

*New Hope--EffectiveTreatment: How to get it...

Dr. Peter Whitington

Read about the effective treatment for pregnant women who have had NH babies in the past. The chance of having another baby with NH after a woman has had the first NH baby in her family is greater than 80%. Now, there is a treatment developed by Dr. Whitington, which can potentially help these women avoid NH in the future.

"Jager" (pictured above) is the exciting result of this new treatment. Go to the "Photos" section for more photos of babies whose mothers had this treatment.

Learn how to enroll in Dr. Peter Whitington's research studies in the future and/or how you can be treated by him, or have your local doctor, wherever you live in the USA or world, treat you with his protocol. Here is his contact information:

Peter F. Whitington, MD

Sally Burnett Searle Professor of Pediatrics and Transplantation

Director, Organ Transplantation, Siragusa Transplantation Center, Ann & Robert H. Lurie Children's Hospital of Chicago

Professor of Pediatrics and Medicine, Northwestern University Feinberg School of Medicine

T 312.227.4599 | F 312.227.9645 | pwhitington@luriechildrens.org | p-whitington@northwestern.edu

225 East Chicago Avenue, Box 57, Chicago, Illinois 60611-2605




Sunday, September 9, 2007:

Neonatal Hemochromatosis researcher, Dr. Peter Whitington, spoke on "Neonatal/Pediatric Hemochromatosis" at the Clinical Research Single Topic Conference in Atlanta, Georgia sponsored by the American Association for the Study of Liver Diseases (AASLD).

******************************

Wednesday December 13, 2006:

Early treatment improves neonatal hemochromatosis


Infants born with neonatal hemochromatosis, an iron storage disorder, often die from it. Liver transplantation, however, may cure the disorder. Researchers at the University Medical Center Hamburg-Eppendorf, Germany, studied 16 infants with suspected neonatal hemochromatosis who were treated with antioxidants and liver transplantation between 1992 and 2004. They found that this type of treatment helped 11 of the infants (75%) survive after 5 years. This shows that early treatment improves the chances of survival for an infant with neonatal hemochromatosis. The research was published in the November 2006 issue of Pediatrics.


*******************************

Friday, January 14th, 2005:

Good Morning America! TV show featured Neonatal Hemochromatosis researcher, Peter Whitington, MD and an NH family.

*******************************

By LISA MILLER
Staff Writer
St. Augustine Record, St. Augustine, FL
12/31/2004

Communities & Forums

Anyone who is a member of an affected family may contact us at: the American Hemochromatosis Society office at: 407-829-4488. No personal information is ever given out without the express permission of the families involved and privacy is of the highest priority. Families are welcome to share their experiences and stories through this web site, or privately, to help educate and support others. We recommend that anyone wishing to connect with other families should contact Dr. Peter Whitington who has a database of families who are eager to communicate with other NH families around the world. You are not alone.

Disclaimer:

The Neonatal Hemochromatosis Information Center (NHIC) is not a substitute for professional medical care. The information provided here is for educational purposes and as a center for emotional support. NH is a serious disease and we urge you to contact experts in this field for recommendations for your child and to consult with your child's doctor. We urge family members to reach out to Dr. Peter Whitington (whose contact information is on this website) for direction. Many families who contact us request that Dr. Whitington call their baby's doctor(s), however, your baby's doctor needs to contact Dr. Whitington. In the field of medicine, the protocol is for the physician of the baby to contact the expert for recommendations. So, copy down Dr. Whitington's contact information and give it to your own doctor(s) and ask him/her to please contact him so that they can discuss the best treatment plan and medications for your baby so that your child has the best care possible. You are welcome to call Dr. Whitington yourself, too, but he will also need to speak with the baby's doctor in order to be able to help.

****************************************************

Jonathan/NH Survivor: A Story of Hope

"Jonathan...our beautiful boy"

Our son Jonathan was born 2/12/2008. When he was born with liver failure and at the first hospital for two weeks, they could not figure out what caused his liver failure. Finally, we were transferred to Children's Hospital in Denver, Colorado and the liver Dr. on call was Dr. Cara Mack who had worked under Dr. Whitington at Northwestern in Chicago. She knew about neonatal hemochromatosis (NH) and the proper tests were run just in time. He was started on the antioxidant IV drip and two months later we brought him home. At the age of two, his liver numbers were still elevated but nobody would ever know he was such a sick baby at birth. We are so lucky to have been transferred to Children's Hospital in Denver at just the right time. I attached a picture of our beautiful boy.

Thanks for all you do.

Jennifer Durso

Update/March 16, 2012:

Jonathan is now four years old and we just had his bloodwork checked and his liver is normal!!! We have an appointment on Monday at Children's hospital for a check up with Dr. Mack. He is such a miracle and is living life as a normal four year old. I am attaching a couple current pictures of our sweet boy! The first one is him with his older brother Jacob. Thank you. Sincerely, Jennifer Durso

Jonathan (left) with his older brother, Jacob

"He is such a miracle and is living life as a normal four year old..."

says Jonathan's mom
*****************************************************
Carrell: NH Survivor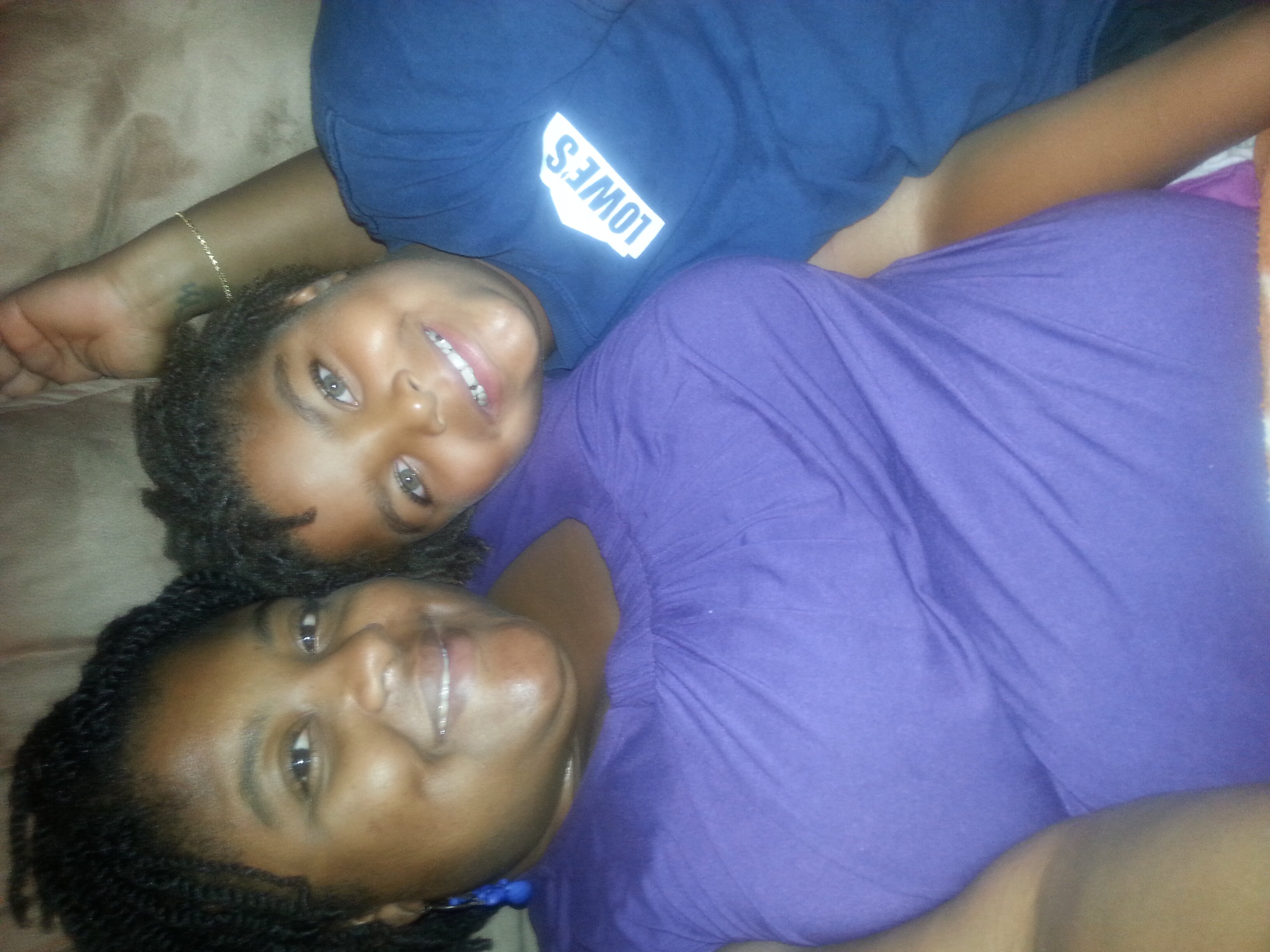 "I can truly say that he is a 'miracle walking'..."
Neonatal Hemochromatosis: Carrell's Story
My son, Carrell, was born on Jan 26, 2006…full term 8 lbs 4 oz...all of his doctor's visits were normal, however, he was due Jan 27 and they induced me because I was borderline toxemia.
Nonetheless, I had a C-section and unlike most moms who get to hold and spend time with their baby once I was out of recovery, they brought him to me in an incubator to touch through a tiny hole. I didn't understand and wanted answers. I later found out that he was ill and his blood sugar levels were 12 when they should have been above 70. It was then I knew it was more serious. Initially they thought it was newborn Jaundice but as the days went on his bilirubin and ferritin levels were beyond normal and out of control. They gave him fresh plasma but then he'd be good for only a day.
So, finally 10 days later on February 7 th , we were moved to a trauma and children's hospital where they did a liver biopsy to try and diagnose him. After researching, a disease called Biliary Atresia came up never NH but they quickly ruled that out and NH was diagnosed. After 3 long weeks on February 13th we were put on an emergency flight to Texas Children's Hospital in Houston.
When we arrived, I spoke with the doctors and a case worker who gave me a pager as my son's name was already on the liver transplant list. They explained a breakdown of what transplant patients go through and what to expect. His father and I couldn't believe what was happening but just wanted a healing for our little Carrell. He was so ill and yellow and smelled metallic.
They discussed on the second day there about performing a procedure on my child with NH that had never been done before and it was a 50/50 chance so his dad and I went for it. They began the exchange transfusion and we prayed and prayed and prayed some more. By the next day, my child's bilirubin levels had dropped, his metal smell was vanishing, his eyes were no longer yellow but white and he was doing great.
He went home 3 weeks later on March 10 with specific medication instructions. I can truly say he is a "miracle walking". We often run into his doctor and he instinctively checks his liver and hugs him tight because he tells us he remembers how sick he was. The initial run in with this doctor made him cry as we called out his name as he was passing though the cafeteria. As we introduced ourselves and explained who Carrell, then 3, was he burst into tears overfilled with joy, and so did we because he was the doctor that called the shots that day and saved our baby's life. I'm just grateful to God for sparing my baby's life. He's truly supposed to be here.
Today, Carrell plays football, soccer, and basketball and he loves swimming and wrestling. Thank you so much for allowing me to share our story.
Best regards,

Tera Martin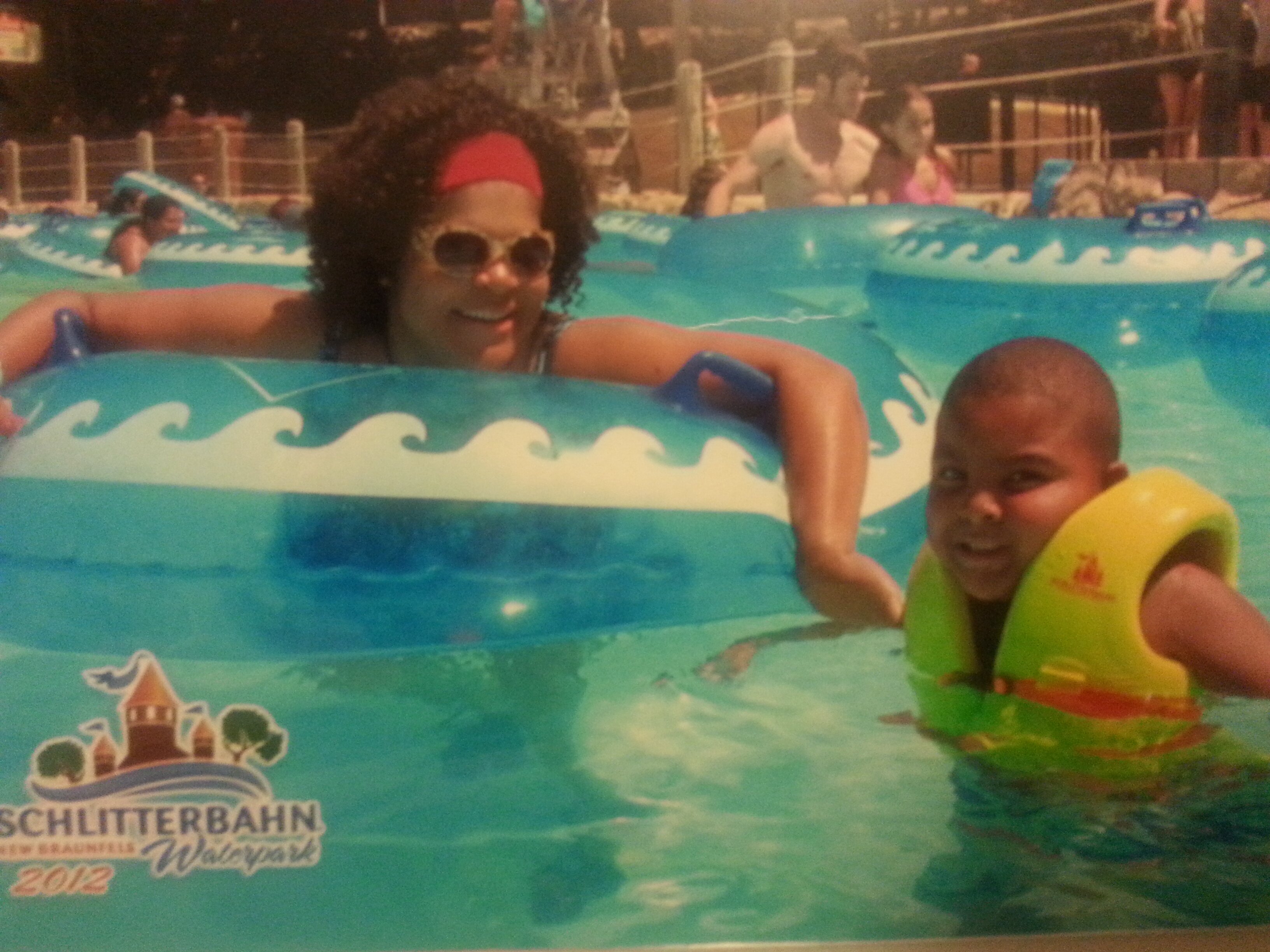 ***************************************************************
Home | About NHIC | Experts | Medical Literature | Memorials | Photo Gallery | Feedback
This site was last updated 12/13/2016